Acreto SASE+Plus
One Security for Everything
End-to-end, Zero-Trust security to protect anything, anywhere. One security from one provider to protect all your systems.
What is Acreto SASE+Plus
SASE+Plus is an end-to-end security infrastructure that protects all your technologies with a single, simple cloud service. It goes beyond secure application access to provide a complete connectivity and security infrastructure.
SASE+Plus converges Software-Defined WAN (SD-WAN) to interconnect networks and clouds, with Software-Defined Perimeter (SDP) that connects and controls users and devices.
It goes further to provide Secure Application & Data Interconnect (SADI) that connects and protects the back-end Clouds, SaaS and data centers.
SASE and SADI together make SASE+Plus — the first-ever, completely virtual, end-to-end security infrastructure.
What problems do you want to solve today?
One Security
One Interface
One Provider
A New Era In Security
The time has come for a pivotal change in how we secure. Traditional security has proven to be expensive, overwhelming and ineffective. Acreto SASE +Plus ushers in a new era that addresses the major challenges with today's approach to security.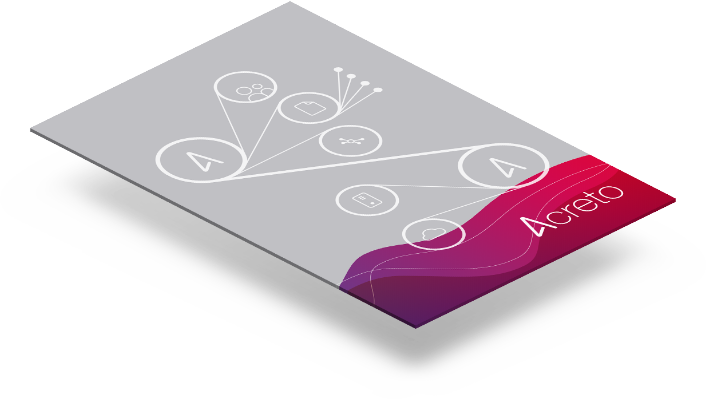 Ecosystem Isolation Security
Ecosystems take you to a whole new level of security. Per application security infrastructure connects, isolates and protects all associated devices, networks, clouds, SaaS, applications and IoT/OT.
Learn More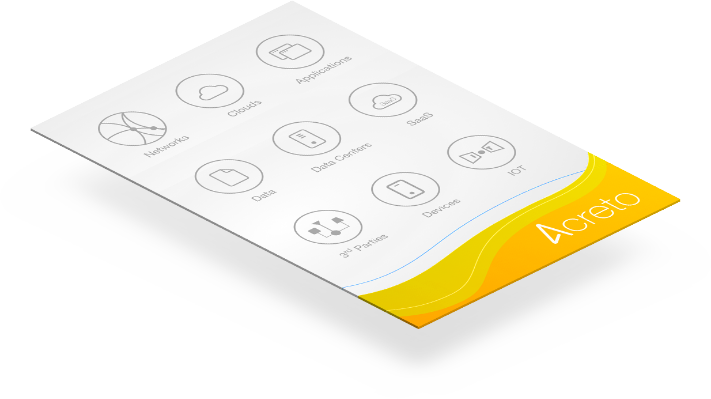 Manage Less, Secure More
SASE +Plus is simple and turned on in minutes without build-outs, hardware, logistics or consultants. And by eliminating complexity, the cost of security becomes very affordable. Acreto SASE +Plus connects and protects all your different technologies with one security, one interface, one provider.
Learn More
Securing our offices, branches, clouds and vendors was overwhelming. Especially for our operationalized technologies, like ATMs and HVAC units. They needed individual, special consideration. Acreto completely consolidated security into a single platform for us. When COVID hit, we were able to immediately scale to support all our work from home users. Acreto just works. Paul Blackstone
COO, 121 Financial