February 17th, 2023 | Author: Acreto Marketing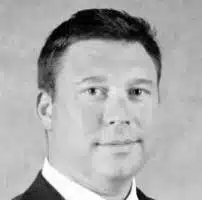 NEW YORK, February 16, 2023 (Newswire.com)- Acreto Security, the leading provider of instant, enterprise-grade cybersecurity, is pleased to announce the appointment of John Weiss as CEO. As cyber attacks increase, Weiss will guide Acreto's significant growth objectives and lead the charge to ensure comprehensive security is available to the mid-market.
Weiss has extensive experience in management consulting and IT/Security operations, leading businesses innovation to expand revenue and improve efficiency. Weiss led successful revenue expansion programs at both Netlink and o9, achieving significant valuation increases for both companies. He joins Acreto with the shared belief cybersecurity can be better executed without patchwork products or expensive resources. He recognizes what makes Acreto a leader: it can activate enterprise grade security within hours, and is certified by leading insurers to achieve and maintain cyber risk policies.
Weiss commented: "Acreto appeared on my radar several years ago when I heard about their ability to provide comprehensive security from the cloud, including very granular segmentation to fight ransomware. I am excited to join a talented team of executives and build on the significant growth that has taken place over the past several years. We live in a world where security vendors make marketing promises, but don't deliver the goods. Acreto's ability to deliver the industry's most comprehensive platform within hours matches my personal objective of building trust by delivering what you promise."
According to Babak Pasdar, co-founder of Acreto, "Our dramatic growth requires that we bring in an experienced leader to continue our rapid expansion into new markets and geographies. I am delighted to welcome John, while I continue to lead the product development effort."
Media Contact: Patricia Cucolo
patricia@acreto.io
About Acreto:
Acreto delivers full-stack cybersecurity without products, logistics or significant security expertise. It creates and consolidates the best of cybersecurity into a single plug-and-play platform with automated updates to stay ahead of threats. Acreto activates enterprise-grade security instantly, so organizations can run safely, easily, and without interruption.