October 7th, 2019 | Author: Acreto Marketing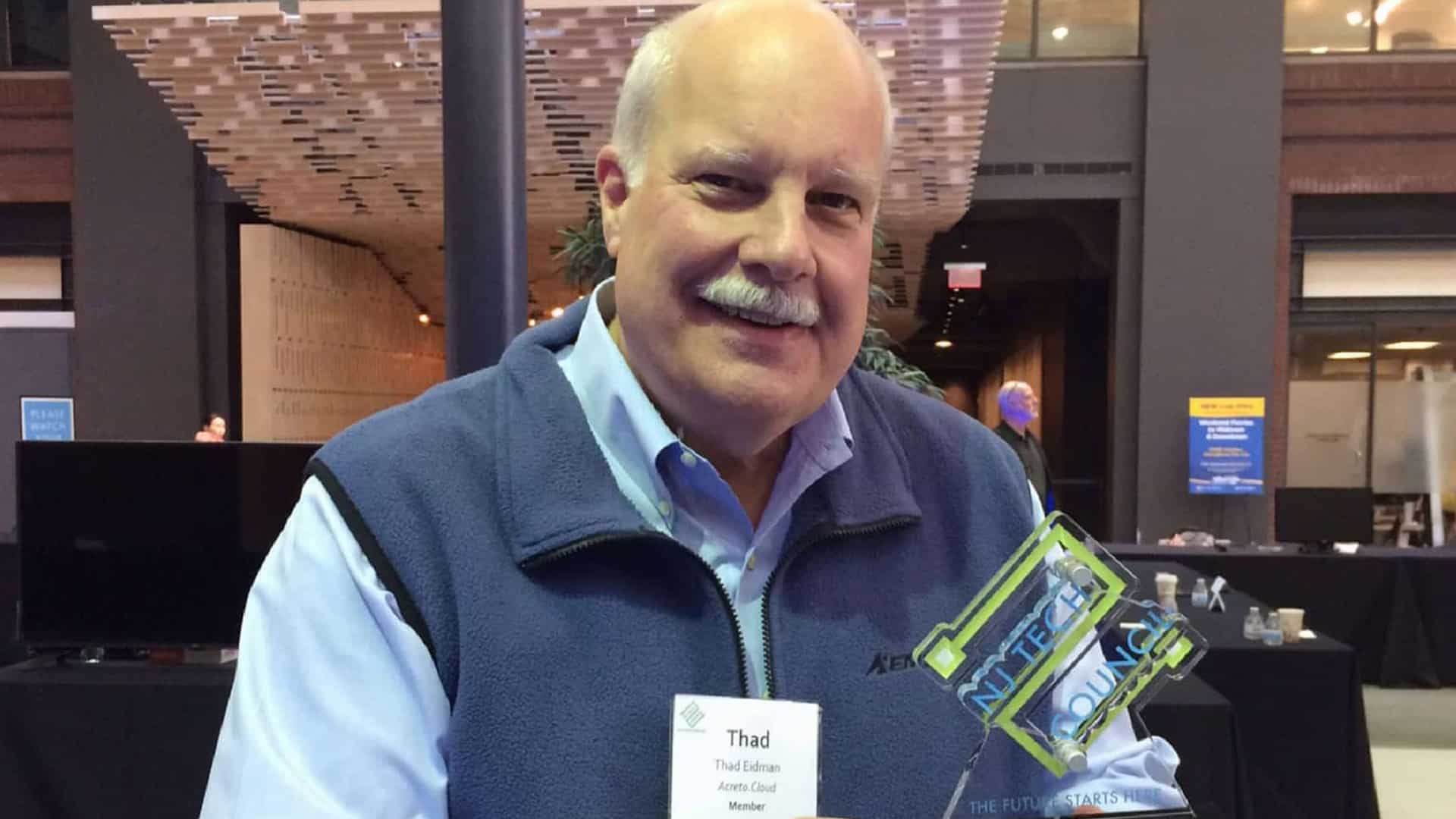 IoT Security Startup Acreto Named 2018 Tech Company of the Year
Acreto takes New Jersey Technology Council top honors for its cloud-based platform designed to secure crypto-based IoT Ecosystems.
Jersey City, New Jersey, April 16, 2018 — Acreto IoT Security, a Cloud platform startup that secures Crypto-based Internet-of-Things (IoT) Ecosystems, was voted Best Technology Company at the New Jersey Tech Council's 18th annual Venture Conference. After presenting their security platform at the conference last week, Acreto was singled out among hundreds of technology companies in the areas of technology innovation, leadership and the market challenges addressed.
"The NJTC would like to offer its sincere congratulations to the Acreto team for their unique and thoughtful approach that addresses a significant challenge."  Said James Barrood, President and CEO of the NJTC. "Security is a hot issue, especially for technologies slated to make up much of our nation's critical infrastructure.   Thoughtful and effective security is a necessity, as we embrace digital transformation.  Since the age of Thomas Edison, New Jersey has been a center of innovation excellence.  Companies like Acreto IoT Security carry on that tradition."
Mobile phones are ubiquitous today with an estimated 8 billion saturating the market.  Comparatively, IoTs are on track to dwarf the mobile phone market, hitting 50 billion devices within the next three years alone. These IoT technologies and devices are non-standard, so you can't just run today's desktop or network security tools to protect them. From door locks to pacemakers to cooling valves in a nuclear plant, these devices have crept into our organizations and into our lives.  Shielding these unprotected IoTs from danger isn't just avoiding inconvenience, its a necessity.  Today, even an unsecured, Internet-connected water heater or cable box can be used for massive cyber attacks, as was witnessed by a recent IoT-driven attack, resulting in the Internet's largest cyber-offensive known to-date.
"It's critically important to address this security problem effectively and elegantly. Our team worked extraordinarily hard to develop such an urgently needed technology, and we look forward to securing billions of vulnerable IoT devices and applications," said Thad Eidman, Acreto IoT Security's COO. "We are thrilled to receive this award and proud to stand shoulder-to-shoulder with so many creative and entrepreneurial companies."
Acreto was founded by a team of technology industry veterans who have collectively founded five successful startups in the cloud security space and created three new Gartner categories.
IoTs are rapidly finding their way into every organization and everyday life, and They utilize Crypto to facilitate payments, process financial transactions as well as perform data validation functions. Traditional security tools are just not able to protect today's IoT Ecosystems.  Acreto IoT Security is the first global platform to provide a meaningful, sustainable and elegant security solution for vulnerable Crypto-IoT Ecosystems.
Media Contact:
Patricia Cucolo
Manager, Marketing and Public Relations
patricia@acreto.io
About Acreto:
Acreto is the first cloud-delivered, end-to-end connectivity and security platform that can connect and protect any technology, on any network, anywhere. Acreto SASE +Plus delivers Secure Access Service Edge (SASE) functionalities for access technologies such as devices, networks, IoT / OT and third-parties; while Acreto Secure Application and Data Interconnect (SADI) connects and protects application delivery infrastructure such as clouds, SaaS, data centers and co-locations. Acreto SASE +Plus is SASE plus SADI — one platform with one interface from one provider for all of your technologies around the world.